Why RISE?
Have you imagined what it is like to be an adolescent, exposed to life and all it has to offer but no guidance on how to to handle the various challenges it poses? This is what the life of many adolescents in the northern and western region is like. Many were orphaned by war while others are refugees, dealing with very high levels of poverty, accompanied by equally high levels of school dropouts.
"I have seen so many young girls here in despair. They lost their parents and are forced to stay with relatives while others end up on their own. They are exposed to so many challenges yet lack the guidance on how to overcome them. This has led many into poor decision making and yet we cannot stand and blame them as they did not know better." Lillian Murungi One of our peer educators in Kagadi says.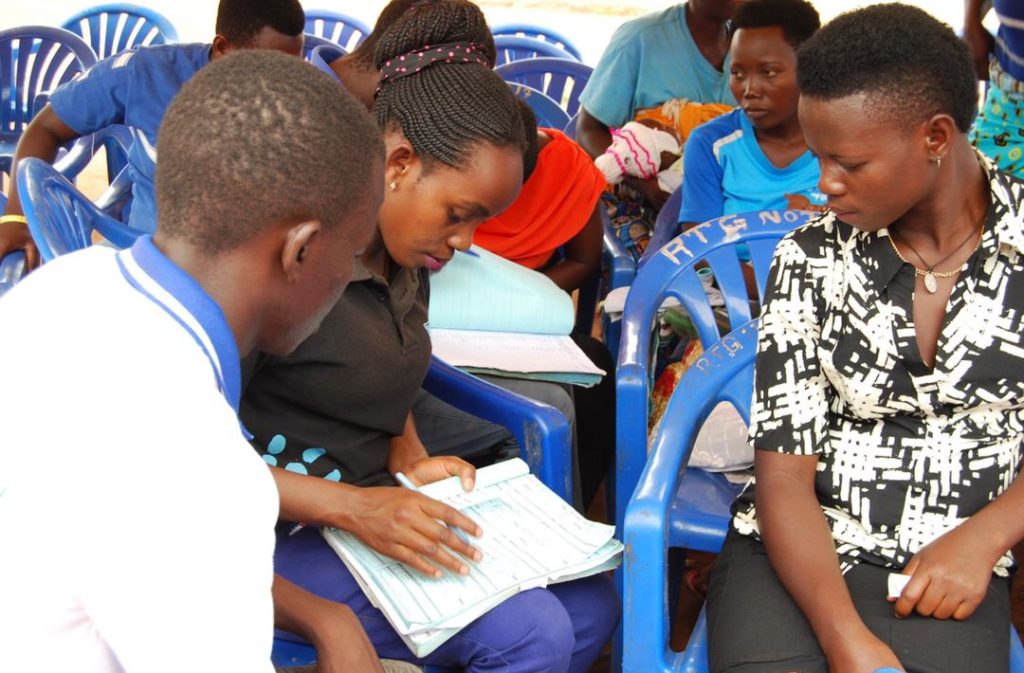 Lillian Murungi talking to young women during an outreach.
What is RISE about?
Reducing High Fertility Rates and Improving Sexual Reproductive Health Outcomes (RISE) Programme has been in inception since 2018 together with Marie Stopes International, FHI 360, Population Media Centre and the Makerere School of Public Health. Together, the various partners on the project have worked to contribute to the reduction in maternal mortality in Uganda by increasing the uptake of modern contraceptive methods by women of reproductive age, with a special focus on young women. While RISE is implemented in 14 districts in Uganda, RAHU and partners are carrying out activities in the two districts of Kagadi in the west and Yumbe in the north.
For the time period of 2020, which was equally known as the COVID-19 year, the project reached a total of 10,656 people with SRHR information and 2,822 people were referred to different Health centers for services through our peer educators.
What is RISE to me?
Abwooli Chrsitopher, apeer educator from Kyanaisoke Sub-county and colleague to Murungi Lillian, shares that many young girls in the area have lost their lives to unsafe abortions.
"The young girls have no information on how to protect themselves against teenage pregnancies and when they do get pregnant, they end up seeking abortions from unqualified personnel and community traditional providers ending up with several complications." Christopher says.
"I feel bad when I hear of this happening yet access to accurate SRHR information could have stopped it. I therefore ensure to educate as many young people as possible so that they have a better chance at life in their SRH." He adds.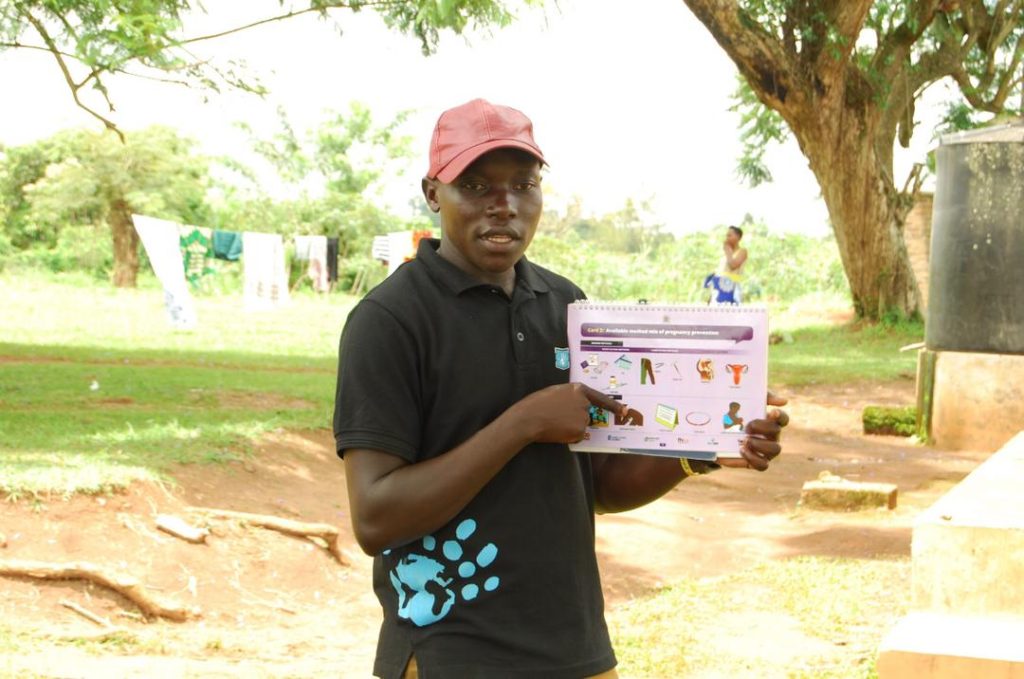 Christopher Abwooli while carrying out a pictorial illustration of different SRHR issues.
This is the purpose of the RISE project; To ensure that young people and adolescents have access to the necessary Sexual Reproductive Health and Rights (SRHR) information to make better healthier life choices and in turn promote a better quality of life for themselves.
"In Kagadi, I can firmly say that there are less teenage pregnancies because young people have access to information. It is not that they are completely eliminated, but less girls are getting pregnant while in school. This makes me very happy." Lillian further shares.
"It is empowering both to me and to fellow young women out there when many of us are able to go through school successfully and become better citizens." She adds.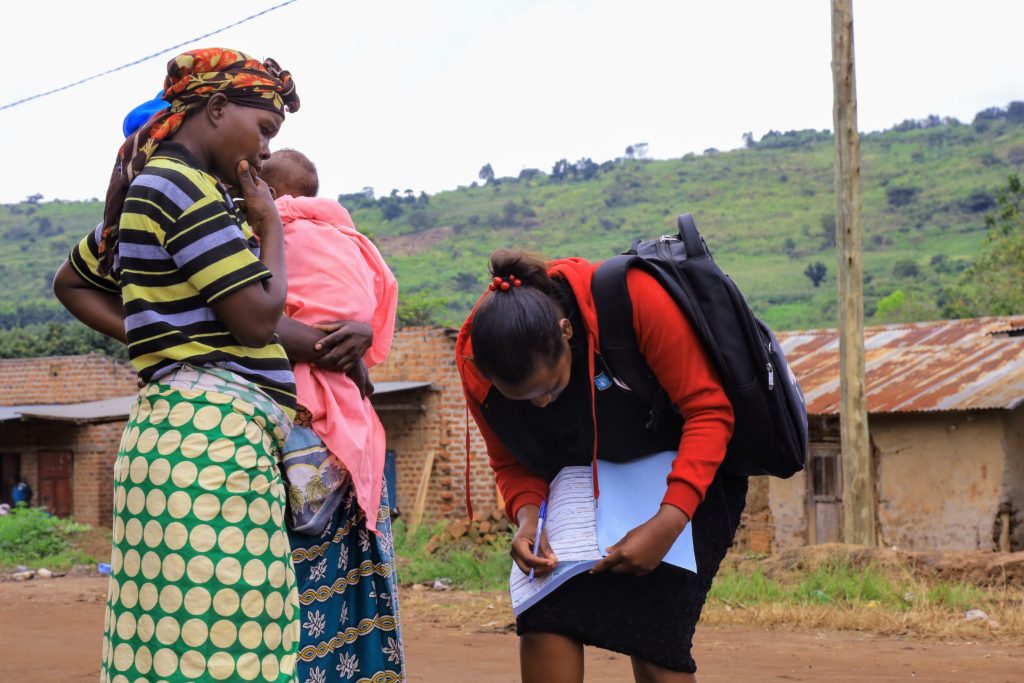 A peer educator carrying out referral during a door to door mobilisation.
Our peer educators continue to ensure access to SRHR services and information through door to door visits, table talks and community outreaches at which they share SRHR information with young people, burst any myths and misconceptions they harbour while encouraging them to look positively to the future by making safe decisions today.