Kaguta Vicente is a twenty one year old man from Amida Sub-county, Kitgum district, in the Acholi Sub-region.
Still at university, he is a young and emerging leader in his community. He is one of the youth champions that reaches out to young people to provide accurate and consistent information about Sexual Reproductive Health (SRH) and creating awareness about Sexual and Gender Based Violence (SBGV) in the region.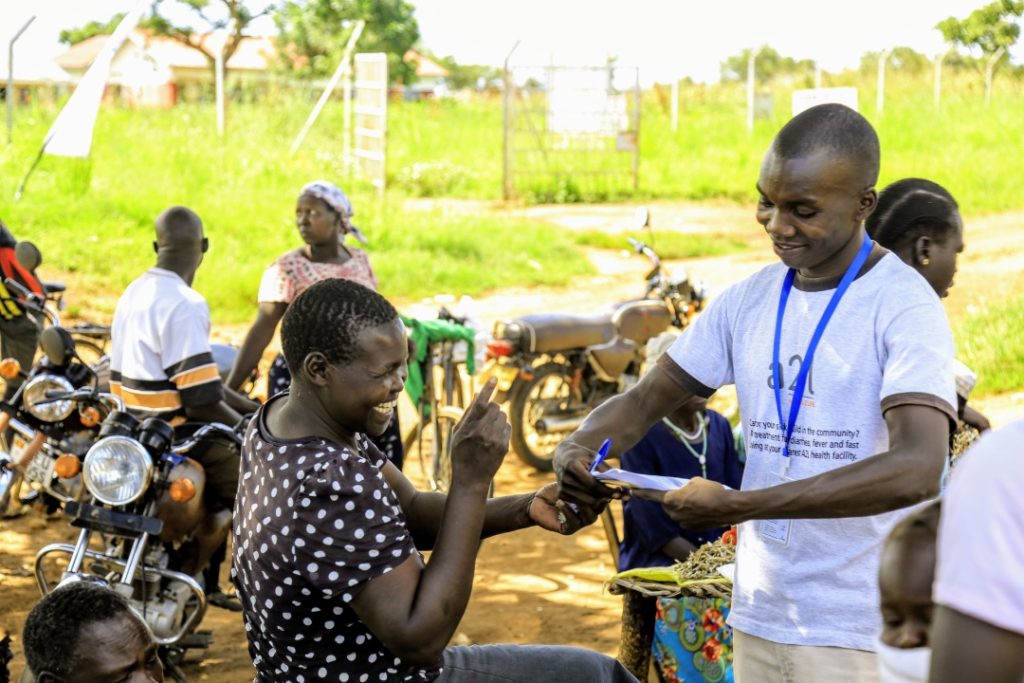 "At the start of my work under the WAY programme was when I, for the first time in my life, encountered women who sent their young girls of 12 years into marriage simply because they wanted to be called grandmother or mother-in-law." Vicente shares.
Vicente further shares that he has always heard of fathers sending their young daughters off for dowry but to find that mothers were doing it for a title and prestige completely shocked him and set out to change these mothers' perceptions.
"Lucky enough, that's when I landed on a call for youth champions by Reach A Hand Uganda and my application was successful. It was then that I began using my power to contribute to the change that I want in my village." Vicente adds.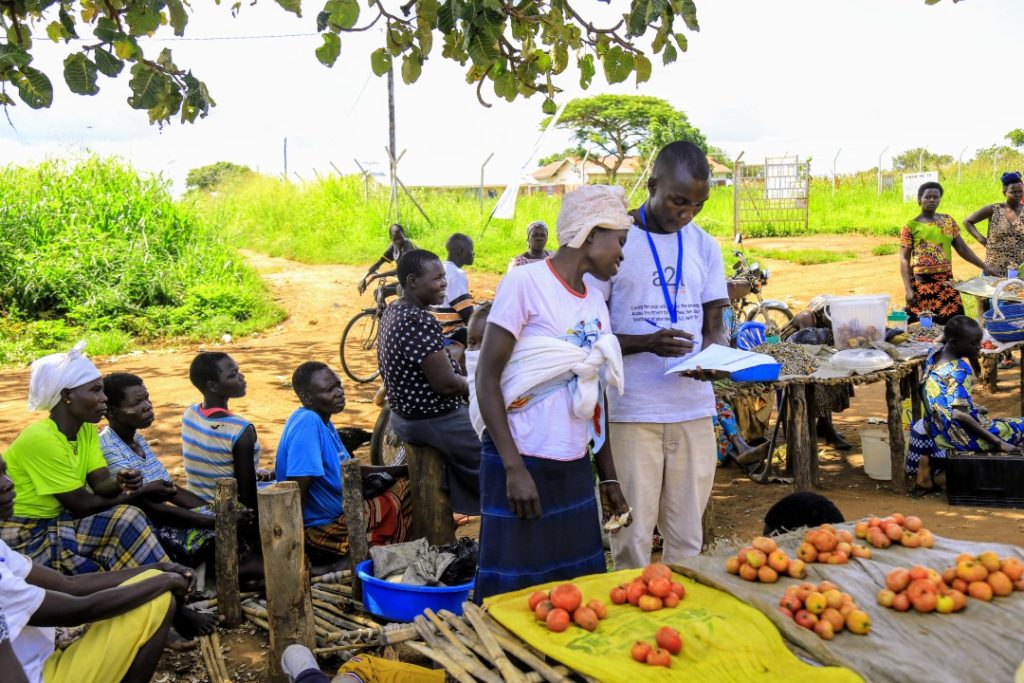 Under the Women, Adolescents and Youth Rights and Empowerment (WAY) programme supported by UNFPA Uganda, we are using champions like Vicente to support in enabling women and young people among refugee and host communities to live healthy, productive lives and contribute to their communities' development by strengthening their access to sexual and reproductive health and Gender Based Violence (GBV) prevention services.
The situation in West Nile makes it necessary to rally more support in ending the challenges in the communities. According to the United Nations High Commission for Refugees (UNHCR), Uganda is host to 1,470,858 refugees. Refugees are people staying in a foreign country, having left behind what they called home. Currently, Uganda has 11 refugee settlements and different host communities in all regions. In some of these, is where we as Reach A Hand Uganda, with support from the Danish Embassy and together with the UNFPA and Government of Uganda are running the WAY programme.
The 2016 Demographic Health Survey reveals that 64% of women, ages 15-49, in the refugee hosting West Nile Sub-region  have experienced some form of GBV. This was either physical, sexual or emotional violence perpetrated by the current or most recent spouse or partner.
One of our interventions we do in the programme to curb is, is community outreaches.
"Before the idea of community dialogues was introduced, men only knew to beat their wives when something was not right at home. Dialogue was never an idea that they considered. However, today, they are willing to sit and listen to what their wives have to say and this has greatly aided in reducing the level of GBV." He added.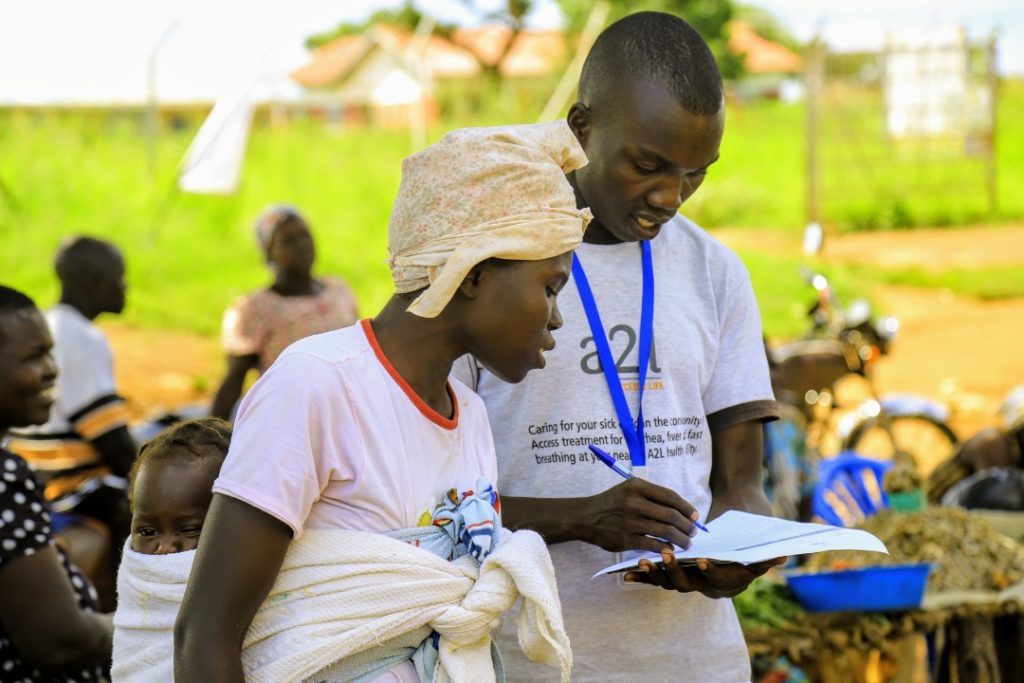 With the continued support from partners both at local and national level,  we have, together, been able to reach 25,000 people with SRHR services and information through 93 integrated community outreaches, held 435 community dialogues and stakeholder engagements with 18,747 discussants, 5,784 Generation for Generation dialogues with 1,340,527 attendees and also carried out door to door visits and interpersonal communication.
But all is not a bed of roses
Adrapi Norman, a youth champion and a peer to Geoffrey from Arua district shares that for him, the biggest issue to which he dedicates his time is male involvement in SRH at community level.
Refugees have many challenges within their settlements some of which are the result of the constant violence in the homesteads.
"It is hard enough for people living in the refugee settlements to come by money for food and basic necessities. Many of them are heavily reliant on the donor aid that comes in. With such frustrations, many men turn to alcohol and violence while the women are left to fend for the families." Adrapi says.
Adrapi further says that men in his commuinity spend their days in drinking places and then go home drunk to demand for food and sex, even when they left no money behind. This is what he  has worked to change as a peer educator and he's glad that many of his fellow men have reformed.
"Men need to be part of these dialogues for them to hear the pain they subject their wives to when they are violent. If they do not hear it, they continue to disregard it and continuously choose violence." Adrapi says.