When you hear "UDecide", what comes to mind? For us, it simply means empowerment. That you have the power of decision making over how many children you want to have and when to have them. That UDecide on which health choices to make. We are here as the UDecide project to  ensure that UDecide wisely and safely.
The UDecide project, running in Adjumani and Kasese is in partnership with ACODEV and supported by the Bergstrom Family Foundation, focuses on:  Increasing access to Family planning services for young people 12-24 years and men above 35 years for vasectomy,  creating demand for sexual reproductive health services by empowering them in decision making on matters concerning family planning, family size and broadly, Sexual Reproductive Health and Rights information and services because an informed decision is the best decision anyone can make.
"Give people the information, empower them to know that the decision is theirs to make." Amon Thembo, Peer educator from Mpondwe Town Council in Kasese, at the border of Uganda and Congo.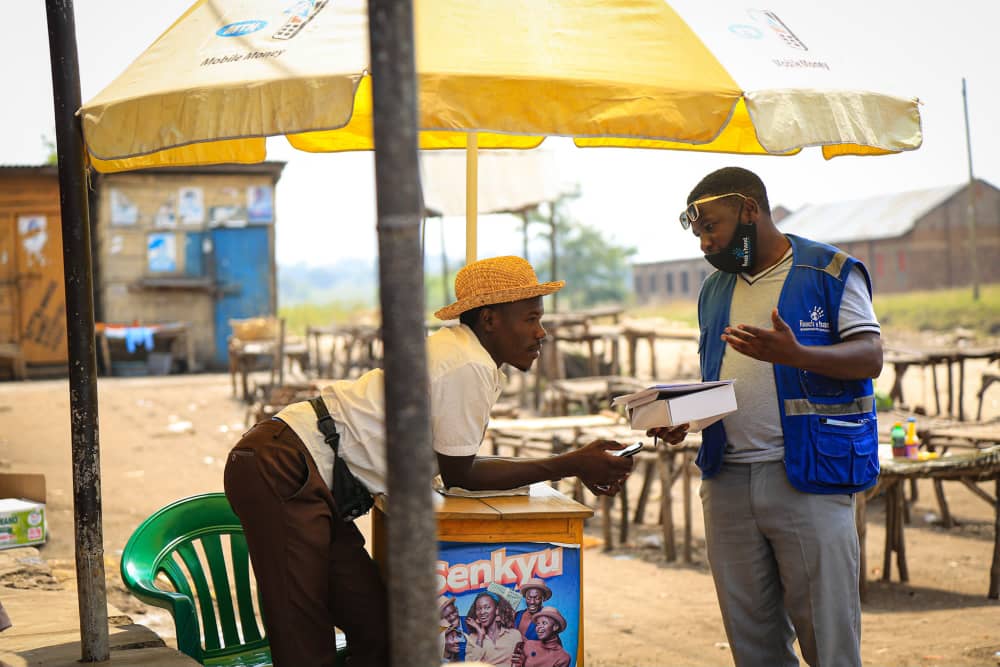 Our foot soldiers, the Reach A Hand Uganda Peer Educators and field officers, are our implementers on ground. They mobilise young people for services, make referrals to health centres and carry out dialogues and health talks in which till hey provide young people with information by answering the various questions that people ask concerning Family planning and Sexual Reproductive Health and Rights. For the 2 years for which the project has run, we have managed to reach 11,439 young people in Adjumani and Kasese with Sexual Reproductive Health services and information.
What do some of our foot soldiers have to say?
Deborah Kabugho, our Peer Educator in Kasese shares that young women in Kasese need family planning services because their story is different.
"A young girl here in Kasese is a mother at 15 and a wife by 17. So, if you deny them access to family planning services, you are limiting their chances at achieving meaningful life goals. It is not that they want to get married, many of them come from poor families and their only chance at an education is marrying a man that will pay their school fees with hopes of delaying childbearing until they are a little older."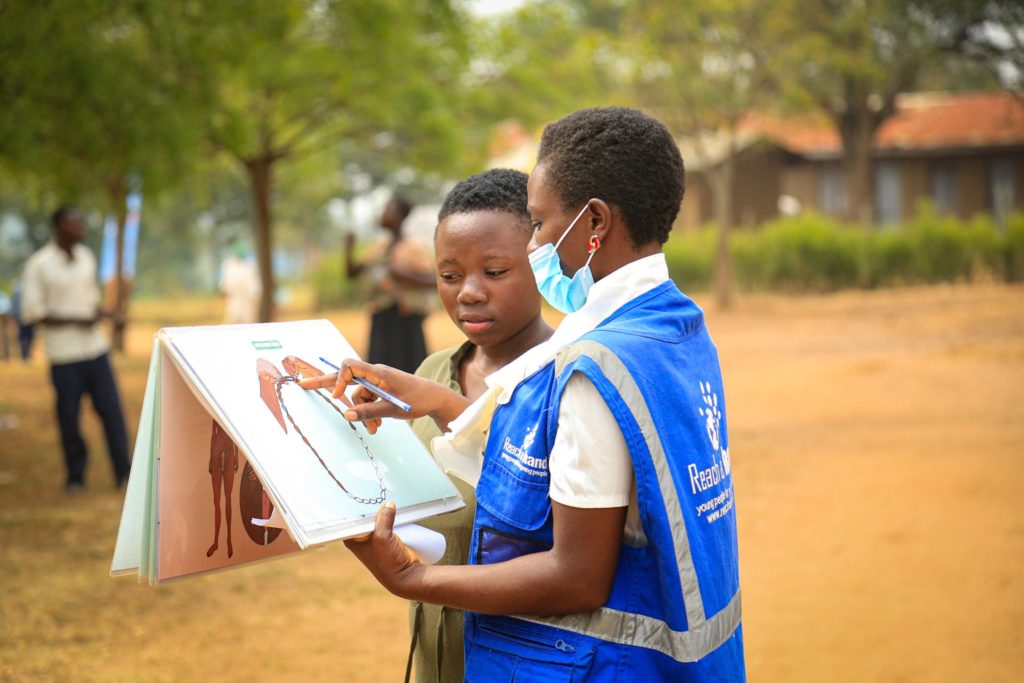 Similar stories to that of Deborah are what we hear from many of our other peer educators working with young people. They emphasise that young people need information on family planning not only for  decision making but to also burst the myths and misconceptions on family planning and  erase their fears.
Grace is in Adjumani which is miles aways from Deborah in Kasese but their views on the need for family planning information and services are similar. Grace Adongo is a health worker at Nyumanzi HCIII, located in the Nyumanzi Refugee camp in Egge- Adjumani District. She says that the most important aspect of Sexual Reproductive Health, in her opinion, is the information because without information, one cannot seek the services and UDecide is here to do just that. It is here to provide the necessary accurate information.
"UDecide has provided young people with accurate and factual information which is the most important aspect to me. This is how these young people are empowered to make safe life choices. Information is key and should be provided continuously as is done by the RAHU peer educators." Grace says.
Our Success
We have many success stories to share but for us, it is a great achievement for men to be involved in family planning and not only as decision makers but as recipients as well. For the biggest part, men are always against their partners taking up family planning and women secretly taking on these services has been a reason for domestic violence in many homesteads.
To have a man as the family planning method recipient is not only rare but an inspiration.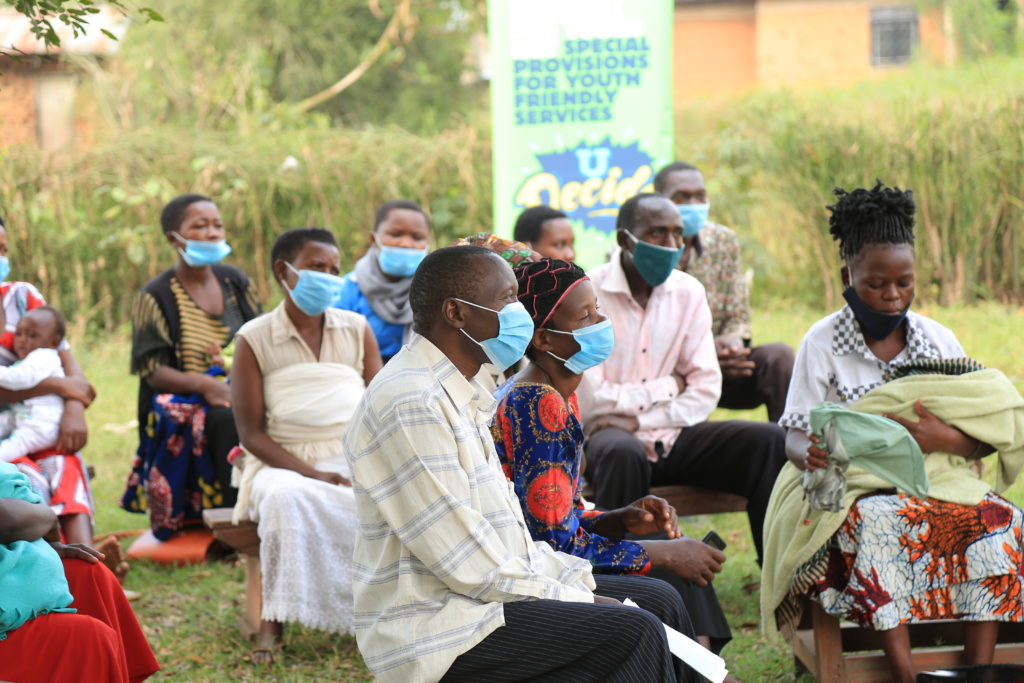 Esuma Alex, is only 34 years and he opted for a vasectomy. Why would a 34 year old man, strong and healthy decide to put a permanent stop to his child bearing? Alex married at the age of  16 and started child bearing. At 34 is a father of 6 children.
"If I don't get a vasectomy, how many children do you think I will have by the age of 43?," he asked. "Honestly speaking, I needed this service now. I did not go to school and I don't want the same for my children. At Least, let me make my children better in all aspects of life. Let them go to school, access medical care, eat good food and have clothes. I feel empowered and in-charge of my family size by getting this method. I will use my experience to tell other men about the goodness of having a manageable family size. Let me stop at 6 because I can't afford to look after children beyond those." Alex added.
Sister Biira Bibian, a nurse at Kasese Municipal Council Health Center III shares that some of the successes she has witnessed during the years for which she has been part of the UDecide campaign, are the increase in family planning service uptake at the health centres.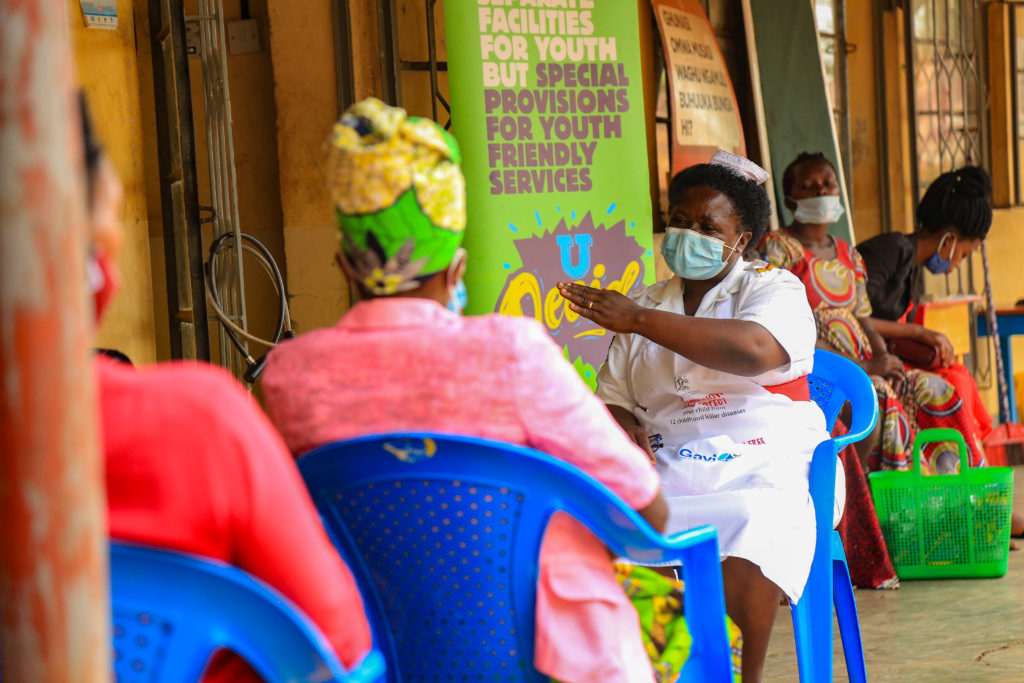 "I used to get just two or three people monthly that sought long term family planning options but lately, I work on upto 100 women every month." she says. Biira attributes this to the information peer educators are  providing to the people during health talks and community dialogues.
"People now know that family planning is here to ease their lives and help them have more productive lives. Not to make them infertile or sick." Biira adds.
UDecide has empowered many towards making better, more informed health choices. These are choices that lead to a better quality of life, career development, personal development and improved health.