45-year-old Masereka Joshua opted for a vasectomy after realizing he had 17 children. He initially had no idea about this method but was desperate to find one that would be of help.
"I took a personal initiative to ask about the available family planning methods after I heard a group of women talking about it. I got an implant that lasts 5 years, and I'd totally recommend it to my friends. This will help me space my children." Elizabeth Mbambu, 19 years old with an 8months old baby.
These are two illustrations of family planning success stories that have emerged over the last year and are still emerging in Kasese District.
According to the 2016 Uganda Demographic Health Survey (UDHS 2016), the uptake for FP services in Uganda remains considerably low with a contraceptive prevalence rate of 26% in married women and is almost non-existent among men. The low uptake is attributed to the widely held misconceptions on family planning fuelled by misinformation on method use and side effects.
Biira Evelyn, who has three children says she decided to get a long term family planning method because she has a 7 months old baby and not ready to have another immediately. When the time comes, she would like to have a conversation with my husband about who will take a permanent FP method.
On 20th November 2020, Reach A Hand Uganda (RAHU) together with ACODEV Uganda under the Menplus project, joined the rest of the world to celebrate World Vasectomy Day under the theme "Men at the Forefront of Family Planning". This day aimed at putting men at the forefront of family planning.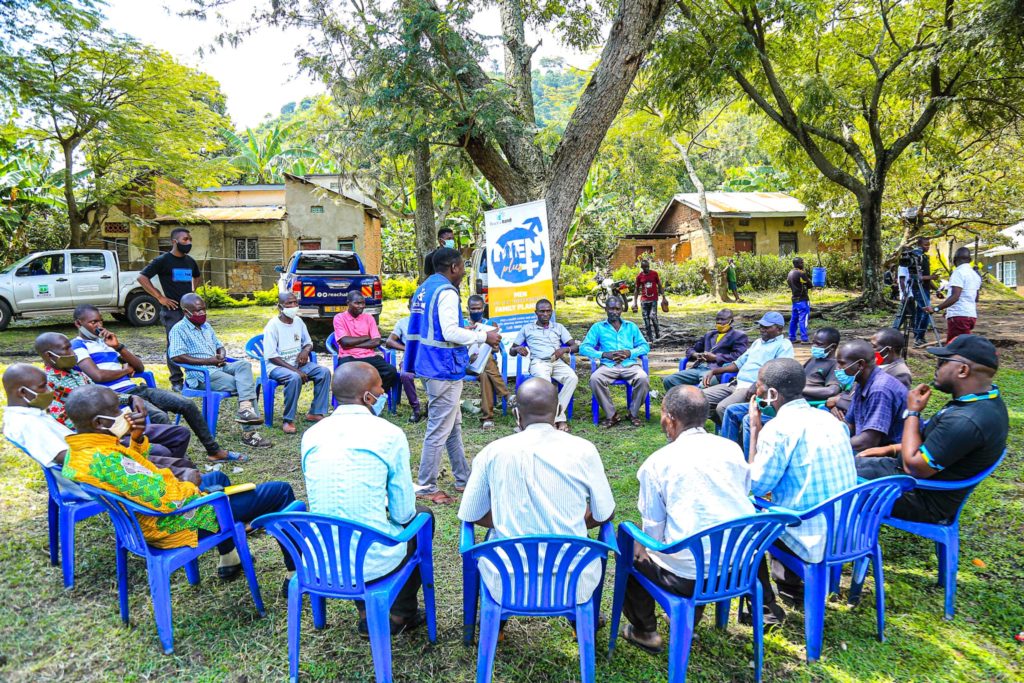 This year, we took the celebrations to Kasese District where conversations were initiated around men taking up family planning with an emphasis on vasectomy as a permanent and effective family planning method.
As a way of bringing men together, dialogues, and men bashes were held at Karambi Health Centre III and Mukathi Health Centre III to interest and engage them to play a more active role in planning smaller families and in family planning. In doing so, we deliberately asked them to  be users of family planning by taking up one of the  methods for men, especially Vasectomy.
At the end of the engagement, over five men were able to get a vasectomy, slowly adding to the bigger picture of having men play a part in family planning. The celebrations concluded with a football match that saw the winning team , Karambi Yanga Soccer Club take home a goat.
For over a year now, the Men Plus project has been running in Kasese district and has seen 331 men get a vasectomy. This project is aimed at increasing men's involvement in family planning in Uganda through promoting access to and uptake of long term and