A crucial facet of effective youth participation is putting young people at the center of all we do. Reach a Hand Uganda believes that young people are the country's hope and future, and that it is critical to engage them in the country's development because they, too, contribute to social reform and societal betterment. We present you stories of young people making a difference in Uganda and around the world, especially during the continuing COVID-19 outbreak, as we commemorate International Youth Day.
In this piece, we introduce you to Safina, a fourth-year international relations student. Her passions include working and advocating for the safety and well-being of refugees, as well as pushing for equal resource allocation, care, and proper attention for sexual violence victims.
These passions stem from a strong desire to empower women. The teachings and knowledge she has gained from her feminist readings have inspired her to not only educate others about the necessity of women's liberation, but also to be a voice and a vessel of change that tries to demolish patriarchy and make more room for women's voices to be heard.
Uganda, like many other countries throughout the world, implemented a thorough lockdown in the start of 2020 to combat the spread of COVID19. There was a spike in rape cases and increased violence against women at this time, prompting Safina and a few other women to raise awareness about the issues.
However, given the failure of Uganda's major institutions to adequately protect, serve, and offer enough jurisdiction for these women, they (Safina and her team) decided that raising awareness was insufficient and that they needed to take long-term action. The group then decided to form an organization that empowers, liberates, and, most importantly, protects sexual violence victims. The Frauen Initiative Uganda was born from these concepts.
Victims of sexual violence can contact Frauen at any time, and they will be engaged in a healing discussion and provided with the resources they need to address their specific circumstance. The Frauen' primary focus is on giving PEP, a rape kit, and the morning after pill to victims, and if psychological help is needed, they have a professional psychologist who deals with the victims, whom they outsource. Frauen also offers legal assistance through its lawyer, who is happy to engage in legal discussions with the victim if they so desire. They rely only on donations to keep their services free for anyone who seeks assistance from them.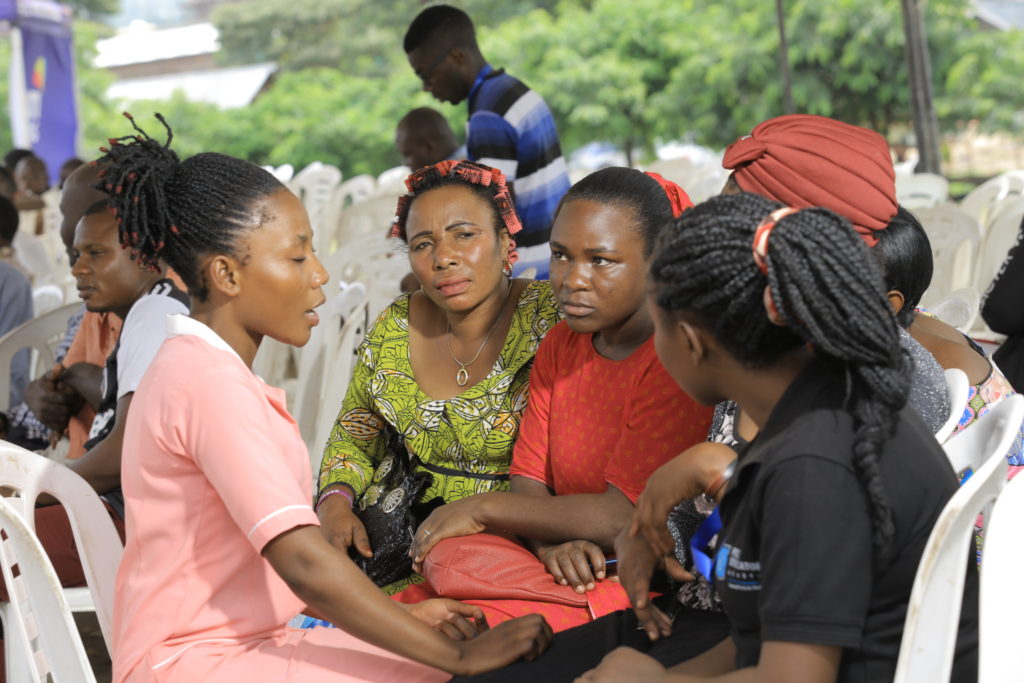 "To the best of our ability, we have assisted a lot of victims and participated in various conversations to raise awareness about topics such as rape culture and reproductive health," Safina says.
Safina works with a large group of people, including other members of the organization, funders, and partners. They hope to increase the number of victims they can assist in the future, but this will be a slow process. They are pleased with the job they have done thus far and hope to continue to assist as many people as possible.
The reaction to gender-based violence has a number of weaknesses. "We frequently see that our victims choose silence not out of choice, but because of inaction from institutions that are supposed to help them, as well as the fear of victim shaming and abuse if they seek justice. "This is a gap that needs to be filled immediately, because how can we truly speak about women's equity and prosperity if they can't even properly seek legal aid? Many times, immediate action is taken to protect the offenders by condemning the victims and questioning their choices while males are not held accountable. Women are not afforded the space to even share their experiences. "Women are rarely given the opportunity to share their stories, victims of sexual violence are frequently dismissed," Safina says.
This is true in the vast majority of cases. Often, society encourages victims to come forward, but does not provide an environment in which they feel comfortable and safe doing so. As a result, it is in our best interests to hold men accountable and to provide safe spaces for women. One of the many boroughs that prevents women from receiving adequate care, treatment, and essential resources to thrive in our society is our failure to protect women while placing the burden of men's violent actions against women on the latter's shoulders.
If you would like to contact Frauen, call them on +256 701 873 288/ +256 774 594 489.