In my entire tenure as CEO and Founder of Reach A Hand, Uganda, I have never seen or been confronted with a plight as deep and as perilous as the current predicament of teenage pregnancies and child marriages in the country.
Conversations about the girl child are neither foreign nor uncommon, both as an individual and as an organization. However, the statistics on the rise in teenage pregnancies and early marriages, with some girls as young as 12 years old being traded for food, are enough to make any well-meaning citizen cringe.
We have thrown our support behind the issue as civil society organizations. Advocating for policy change, engaging with various stakeholders, and collaborating with donors and partners are all important, but there is so much more that needs to be done.
Consider the case of Adjumani district, which has recorded 314 child marriages between June and now, involving 177 teenagers and 42 secondary school students according to the Education Ministry. The district also recorded 149 teenage pregnancies; of these 28 were secondary school-going children and 121 primary. The same district further registered 741 defilement cases and 8 rape cases.
According to a recent Daily Monitor article, 1300 girls conceived in Rukungiri over the course of seven months, and in 2020 the same newspaper reported 3,430 adolescent pregnancies in Kitgum, 1,014 in Kabale, 200 among schoolgirls in Kibuku, and 130 among underage girls in Lwengo. These are the cases that have been reported. Several others have gone unnoticed.
Among other challenges such as gender-based violence and gender inequalities, one of the major stumbling blocks to the success of the girl child in Uganda is a lack of access to sexual reproductive health rights (SRHR) and family planning (FP) services and resources. In Uganda, more than 60% of sexually active adolescent girls aged 15-19 have an unmet need for modern contraception and this number has increased due to the pandemic's effects ( covid-19).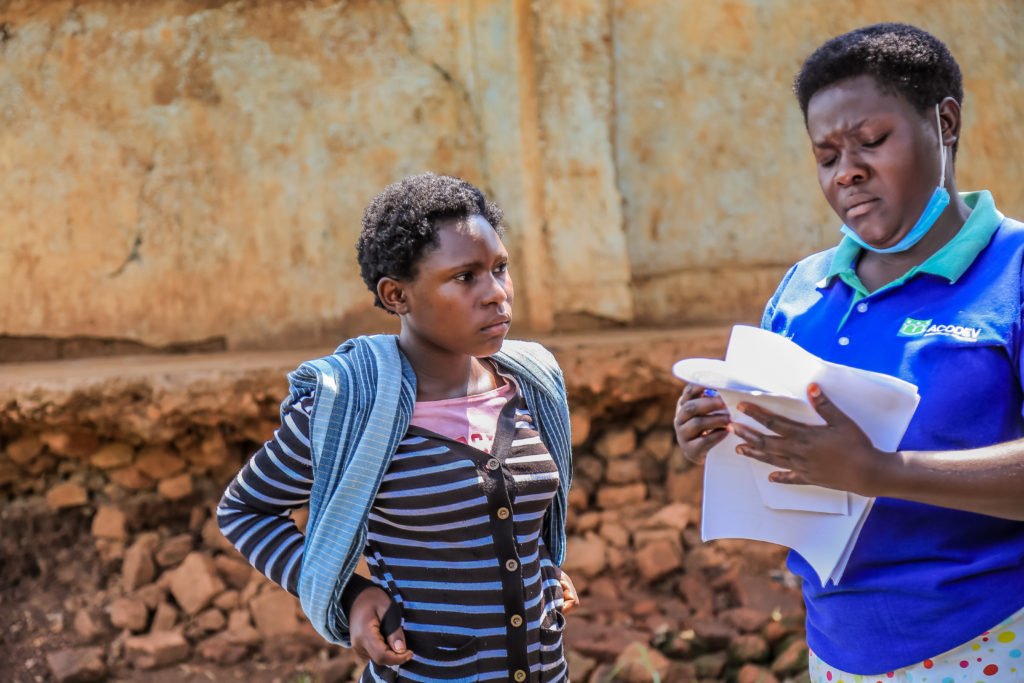 Prior to the pandemic, young people faced numerous SRHR challenges, particularly among girls, but there were some interventions put in place by NGOs and the government to address these issues. During the pandemic, however, all attention was diverted to stopping the spread of Covid-19 in order to save lives, leaving young people to fend for themselves. This opened our eyes as a country because there was an increase in cases of teenage pregnancy, defilement, and gender-based violence. This demonstrated that schools were in fact a safe haven and that the closure of the schools brought these girls closer to their abusers.
Investing in youth FP and SRHR will have a significant impact on health outcomes because proactive preventative measures are always more efficient and effective than retroactive treatment measures. Addressing all unmet contraceptive needs among adolescents would reduce unintended pregnancies by 72%, from 214,000 to 60,000 per year. This will also result in a decrease in unplanned births from 117,000 to 33,000 per year, as well as a decrease in abortions from 67,000 to 19,000 per year. Adolescent maternal deaths would also be reduced by 35%, from 620 to 400 per year (Guttmacher Institute, 2018).
Girls and women are an essential force in our society. When a girl has the opportunity to pursue education and income opportunities, she invests in herself and her family, purchasing high-quality food, healthcare, housing, and education for her children, perpetuating a cycle of success and alleviating poverty. A ten percent increase in girls' education results in a three percent increase in GDP on average (USAID 2018).
Increased female participation and leadership in private-sector corporations leads to economic diversification and growth, increased productivity, and greater innovation. Women in political leadership influence how funds and resources are allocated, advancing efforts for human rights, climate change, healthcare, and education, among other causes, by bringing unique perspectives and leadership styles that are empathetic, open, inclusive, and collaborative.
Now that the pandemic has opened everyone's eyes to the plight of the girl child, it will no longer be an issue forced upon various stakeholders to acknowledge it as an issue because everyone has seen the reality and plight of girls in Sub-Saharan Africa. First and foremost, this is a good thing in that it will allow all stakeholders to approach the evil that is eating the girl child in a new way in order to protect and empower the girl child.
It is difficult for the country to progress without the empowerment of girls/women. It is time to invest in Uganda's girl child so that she can find good health and fortune and help propel the country forward. Therefore in celebration of the international day of the girl child, we are reminded more than ever that it is our responsibility to give the girl child the importance she deserves and to work together to make her life better.