The International Youth Day celebrations, as well as the youth week events in general, were reason for jubilation as well as reflection for us as a youth-led organization. As a preliminary to promoting and leading on issues affecting young people, we planned and participated in a number of initiatives. The community forums we hosted in Yumbe and Kagadi districts, as well as a Twitter space for young people in urban areas, were among the most important of these.
"Meaningful youth participation as a key pillar for community Post Covid-19 recovery," was the focus of the pre-youth day dialogue in Kagadi. Peer educators, youth representatives from both the subcounty and district levels, local leaders, district authorities, and young people all attended the community forum.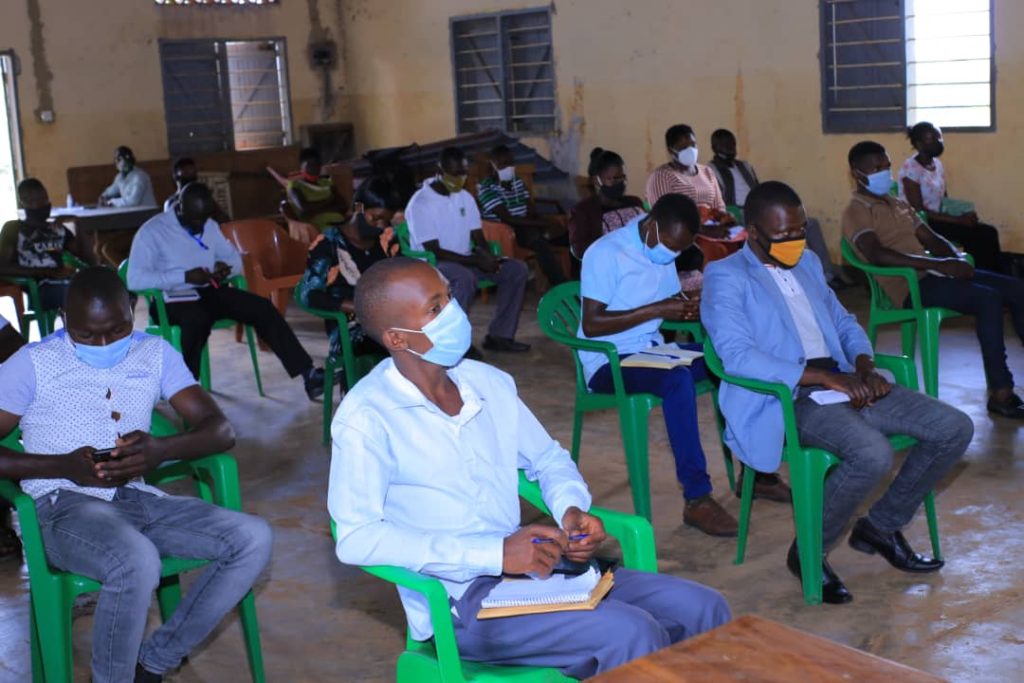 At the event, the District community Development officer [DCDO] Mr Ngondwe Possiano, remarked that what has kept young people poor is a lack of focus. He advised them to begin projects like poultry, small scale animal husbandry, and agriculture to the remedy the scourge of poverty.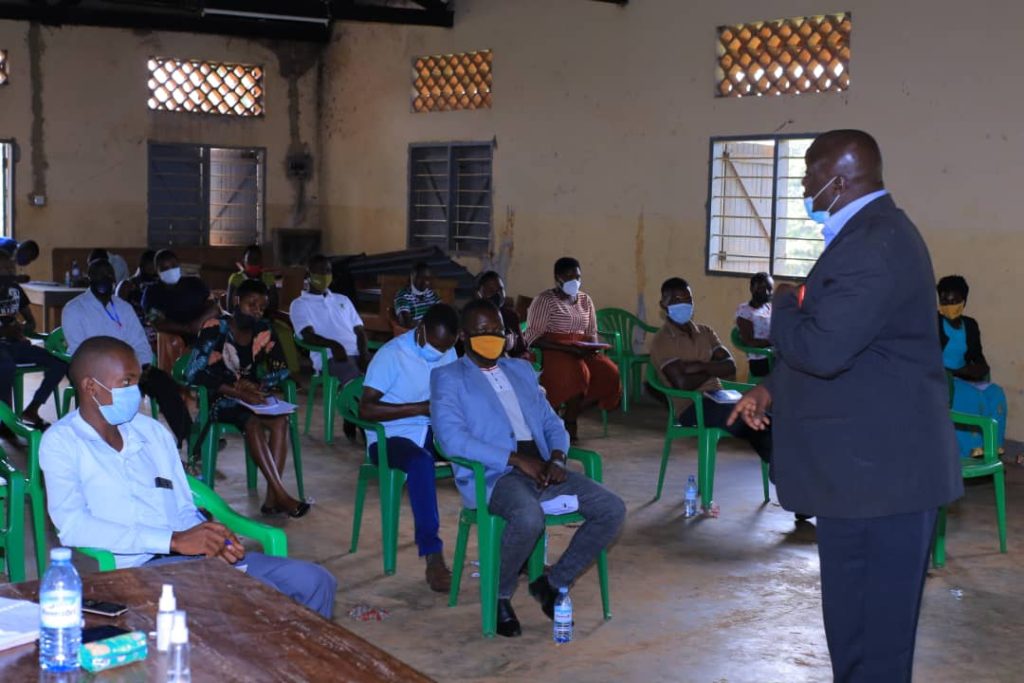 Mr. Niwugaba George Ammoti, the Youth Chairperson for Kagadi District, praised RAHU for arranging the event and highlighted that youth participation is critical to national progress. Young people, he said, are like engines in cars because they have keen memories, vitality, and the ability to move the environment from one level to another.
Kusiima Doreen, a midwife at Isunga HCIII in Kagadi, emphasized the center's youth-friendly services, including as family planning and HIV counseling and testing, and urged young people to take use of them because many are sexually active. She also recommended them to use SRHR services as often as possible, both at the facility and at various health outreaches.
Mr. Kyomuhendo Amiirru, speaking at the same occasion, praised the role of youth engagement in national development, noting that when young people get involved in something, it accelerates because their memories are sharp and they have the strength to do a lot of things. He also encouraged the youth to avoid being addicted to narcotics, as many have died as a result of this.
"Many parents have not participated in providing advice to their children or keeping them occupied. These young individuals are engaging in dangerous sexual activities, putting their lives in jeopardy." Children and women affairs officer Nalwanga K Naume of the Kagadi police station also remarked.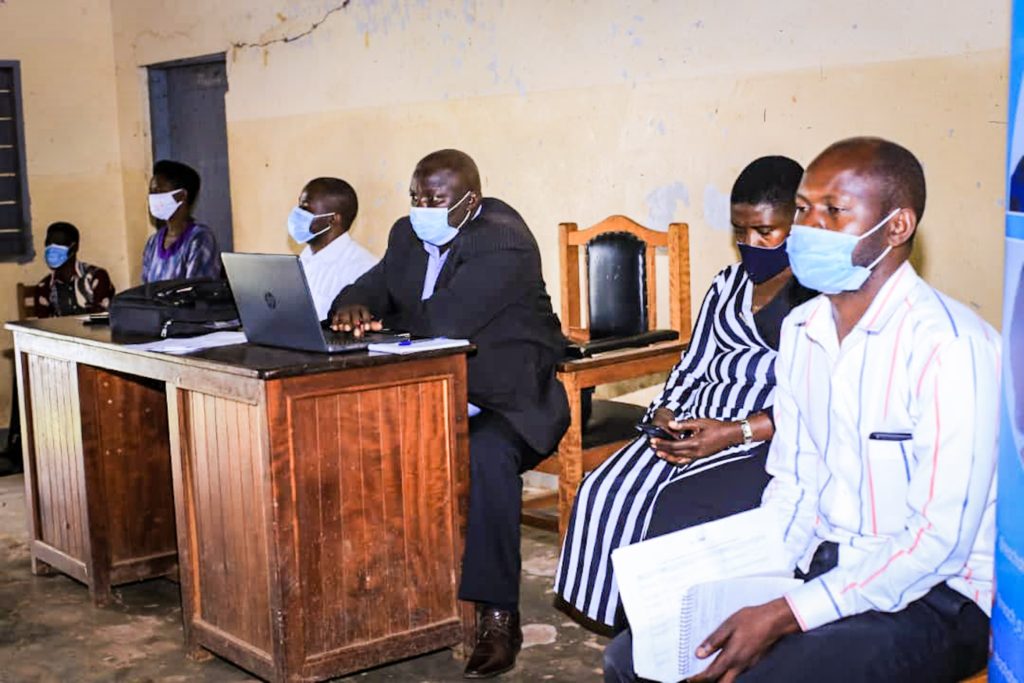 We used a similar setup in Yumbe as we did in Kagadi, including the guests and theme. Draru Viola, a young person, stated that in the fight against Covid, we must ensure that we are not reckless, as many young people in her village are using the opportunity away from school to engage in risky behavior such as sex trade, which has exposed them not only to Covid19 but also to various SRHR issues.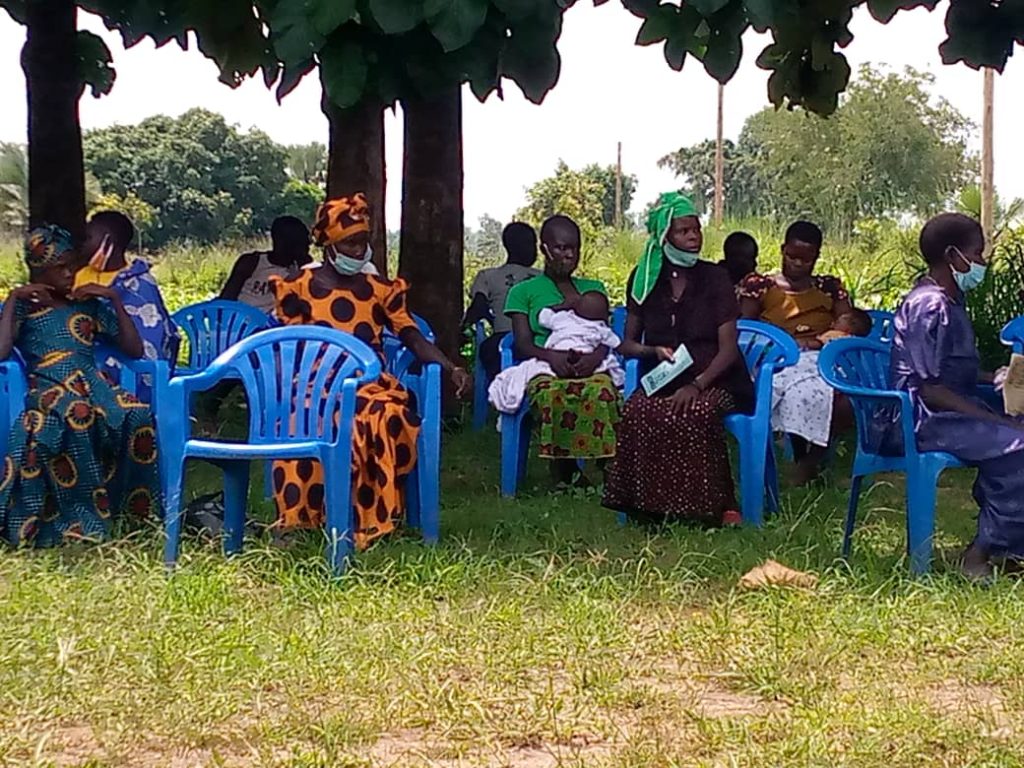 David Abiyo, LC3, Drajini sub county, stated that the sub county, with the help of the DHO's office, has ensured appropriate commodity distribution and youth friendliness at the facilities by delivering timely and high-quality SRHR services to young people. Some young people have also been hired to engage with their peers in the neighborhood, sensitize them about covid-19, and guarantee that the spread is contained. Some parents have been found to have married off their children during the lockdown, and they will be held guilty as well. Many non-governmental organizations (NGOs) are eager to assist young people with school costs in order to keep them in school.
"Together, we'll join up, and I'll ensure that they are at the forefront to represent all of the kids on the council committee," he said of the new peer educators. The sub county is collaborating with the District Educational Officer's office to guarantee that pupils stay in school and to track down those who have dropped out and learn why.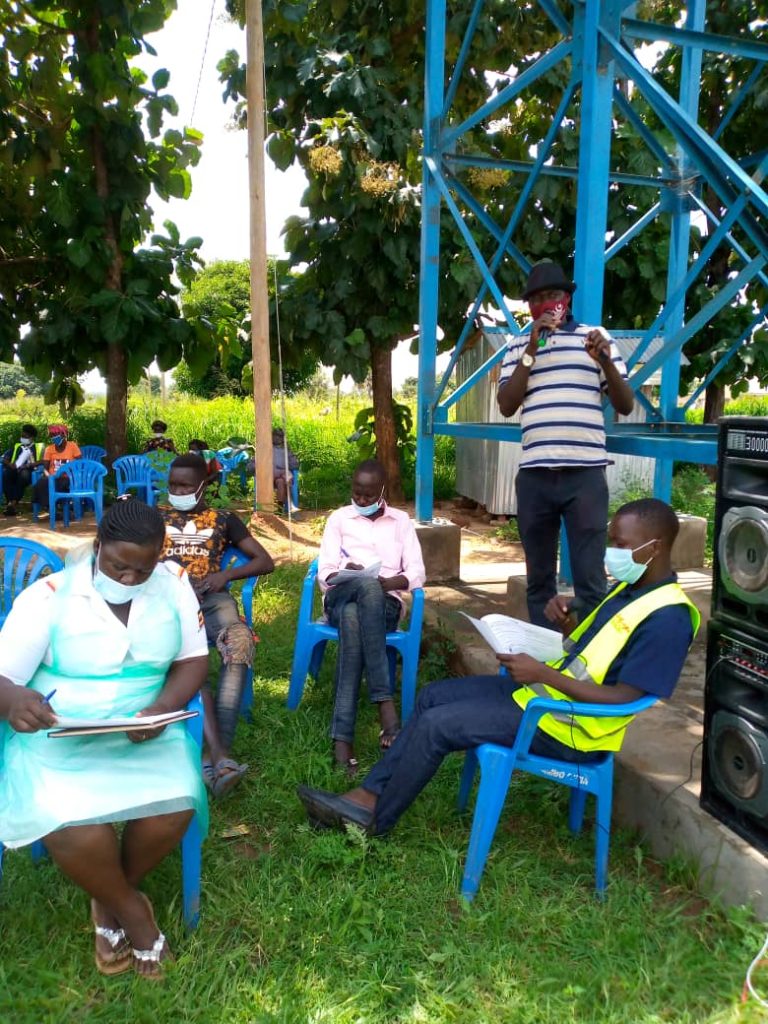 Badeyo Victoria facilty in charge at  Dramba HC was grateful for partners like RAHU and MSU who, through their dialogue and outreach programs, have been consistent in addressing the needs of young people by providing services through outreaches, table talks led by peers, and community dialogues, which increased young people's knowledge of covid-19 and SRHR and encouraged them to seek services from the facility.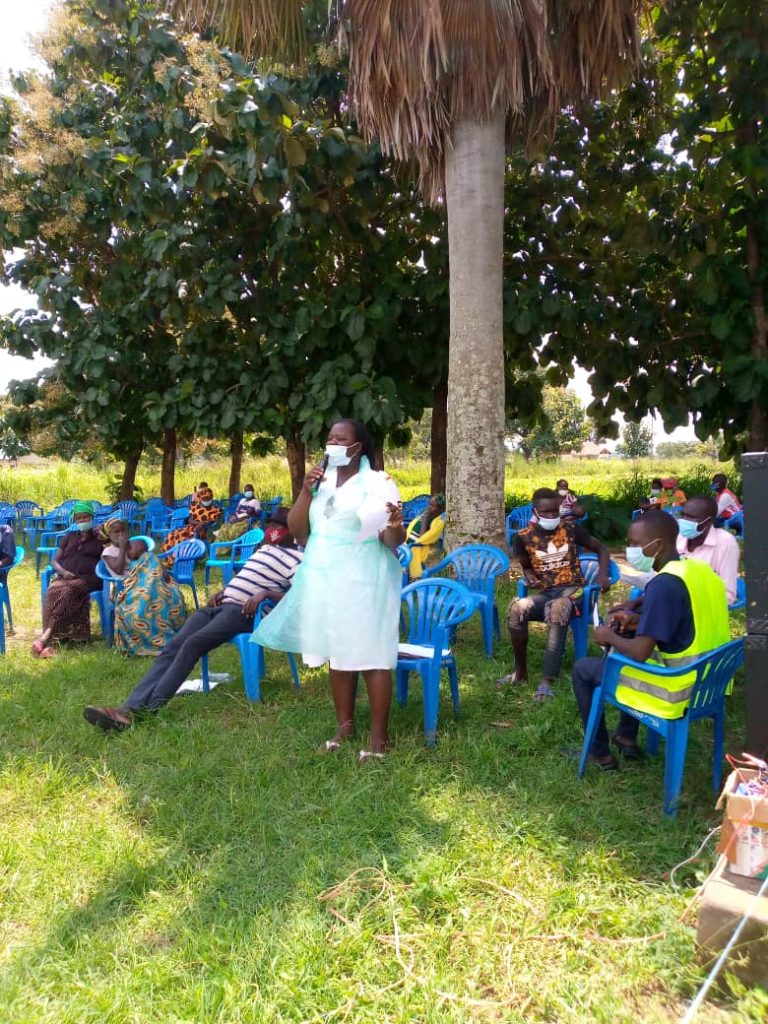 Last but not least, we hosted a virtual campfire talk on our Twitter account to hold our many stakeholders accountable for the pledges and commitments they made to young people.
"How can young people participate in decision-making and implementation?" it urged. To engage on the challenges, we held excellent discussions with our partners, government agencies, MDGs, and peers. Many of the panelists discussed how young people might take responsibility of their communities' narratives and lead them.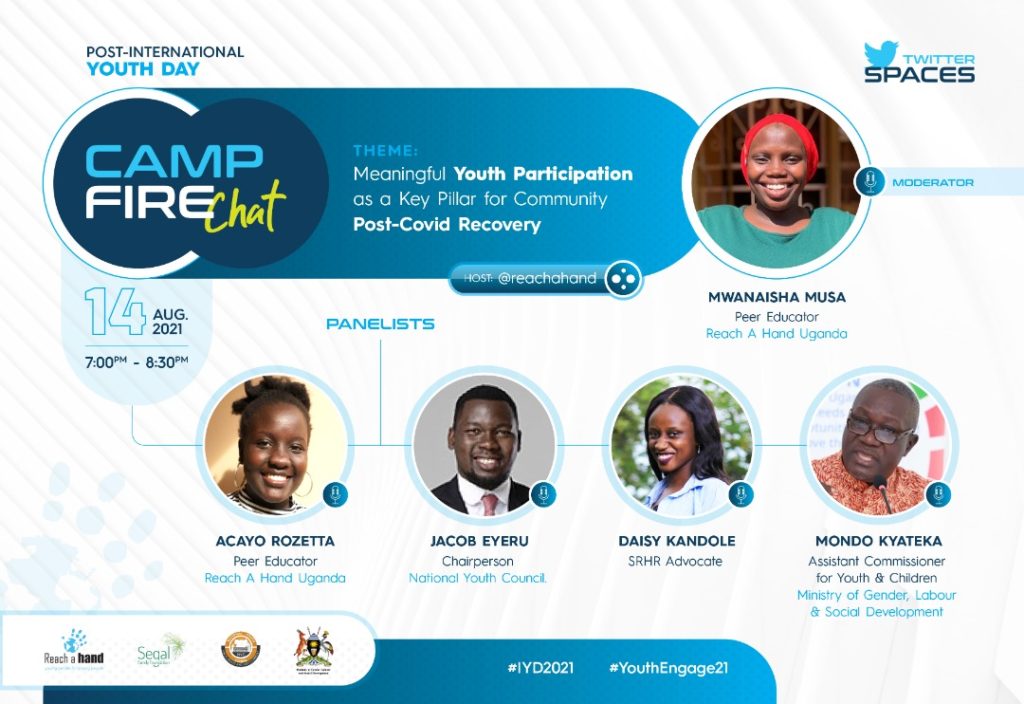 Mr. Mondo Francis Kyateka, the Assistant Commissioner for Youth and Children, stated that the government's first major priority was to empower young people. He also stressed the importance of the Ugandan government prioritizing education so that young people are empowered and capable of transforming themselves and their communities. He also hinted at the government's desire to boost the creative sector, saying, "The fastest growing industry in the world is the creative industry, and we want to do everything we can as a government to invest in it and ensure that we harness the demographic dividend policy and legal framework."
Daisy Kandole, an SRHR advocate and speaker at the event, stressed the importance of arming young people with information in order for them to survive the lockdown. "When we talk about SRHR issues, we need also make sure we have a solid referral mechanism in place in case of an emergency,"
Jacob Eyeru, the Chairperson of the National Youth Council, was also there, and he emphasized the need of taking an evidence-based approach since failing to do so leads to policies that the community cannot understand; consequently, policies should be based on facts and numbers.
Acayo Rozetta, a Peer Educator with Reach A Hand Uganda, closed by emphasizing the importance of being demonstrative when visiting rural regions with community-based activities to avoid audience misinterpretation. You can demonstrate hygiene by using taps or hand-washing facilities, for example. The same is true in terms of sexual and reproductive health.
This, she says, will enable us to have a greater influence. She also encouraged young people to make good use of their time, advocate for positivity, and provide recommendations to other young people who require medical assistance.