As an organisation that is focused on engaging young people, we are dedicated to developing and finding new ways to engage them and build their capacity especially when it comes to accessing the information on Sexual and Reproductive Health.
As part of our endeavors, from the 17th to 21st of May 2021, we conducted an online MTV Shuga Peer Education training with support from MTV Staying Alive Foundation (MTV-SAF) as part of the MTV Shuga Peer Education programme.
MTV Shuga is a multi-channel campaign focusing on positive sexual health messaging for young people, with a television drama series as its central feature. The realistic storylines of the characters speak directly to challenges in the lives of young Africans.
The training targeted young people aged 16 – 24 years who were trained to use interpersonal and digital mediums to deliver Sexual Reproductive Health and Rights (SRHR) information to young people. Altogether, 30 young people were trained in Kampala and Mbarara districts.
This training was the first of many that are to be conducted over the course of six months in different regions across Uganda. The intention is to train young people to use MTV Shuga content as the primary tool for discourse as they disseminate SRHR information in their primary communities of residence, in universities and schools, and in community centers.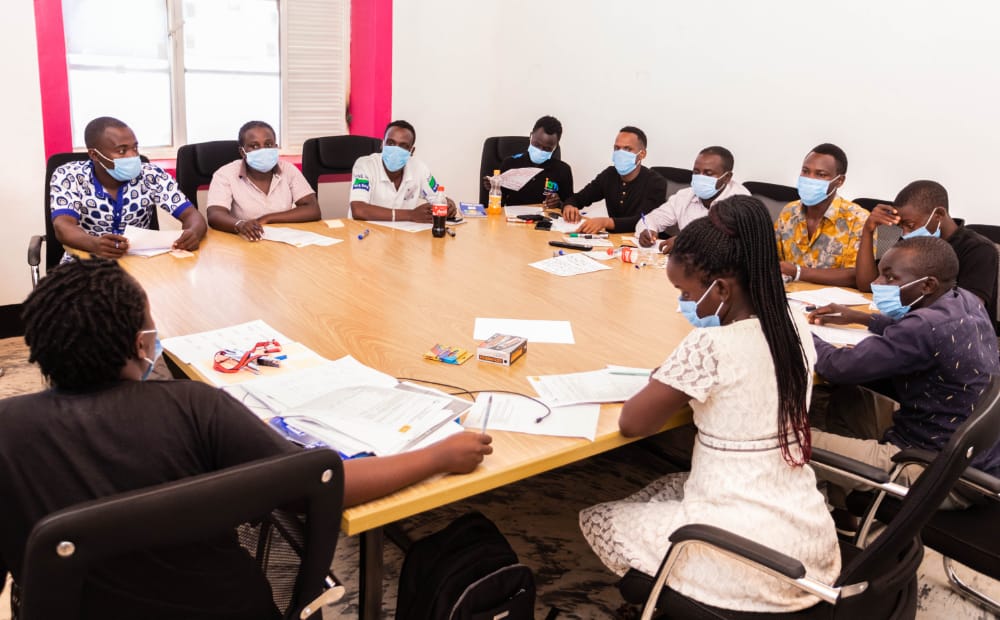 In the course of 5 days, the sessions were co-facilitated by Victoria Chemutai, our Programmes Officer (Disability Inclusion), and Frances Aanyu, our President Youth Engagement together with a team from MTV Staying Alive Foundation. During the sessions, the facilitators focused on the different SRHR themes as depicted in MTV Shuga to disseminate information for example teenage pregnancy, rape, Gender-Based Violence, and safe sex.
A key question that came up during the training was how to create fun and engaging content for young people and the importance of making messages and information relatable was emphasised. This could be sharing personal stories of experiences that we have had or experiences of people we know and engage with.
This training and program is important to show young people that Sexual and Reproductive Health is not only about sex but other elements like Gender-based violence and mental health which are often ignored or left out.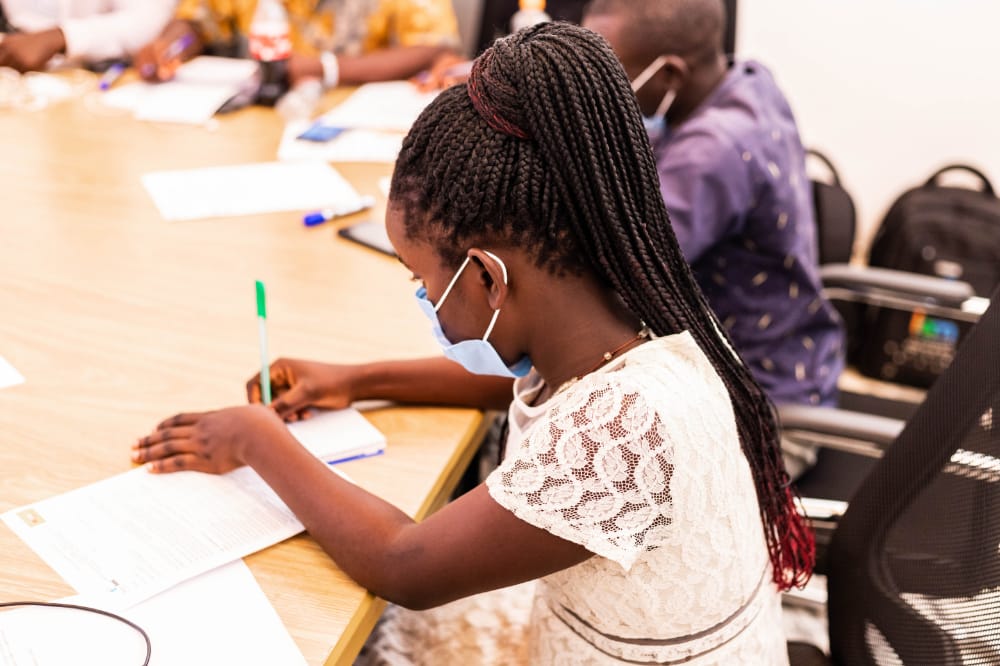 "I am glad to be part of this training. I feel empowered and more enlightened, especially finding out that SRHR is not only about things like condom use. There is more to it and I think it's important for us as young people to know and understand this." Rozetta Acayo, a peer educator
Towards the end of the sessions, the MTV Shuga facilitators took the participants through sessions like "Walking Together" which rotates around disclosing your SRHR status to friends and family. When asked if they'd disclose their HIV status to friends and family if they found out if they are positive, a majority said that they would find it very difficult because of the stigma surrounding the topic.
"I wouldn't share my positive status with my family or even friends because I am worried about the stigma it comes with. I have a family member who shared and they were really stigmatized." Musa Mwanaisha, peer educator.
A key question is what can we do as Reach A Hand Uganda together with partners do to destigmatise issues such as these in various communities around Uganda?