In the wake of the Covid 19 pandemic, many young people have been adversely affected. Whereas some have lost their lives, others have had to live with the after effects of the lockdown such as unemployment, isolation, being out of school and amplified poverty.
A number of girls have resorted to prostitution in exchange for "Kikomando and Rolex", due to a lack of basic necessities  like sanitary pads" Ms. Christine, the LC1 Chairperson Kitalanga Heritage village shares.
The government interventions  to slow down the spread of the deadly virus  have done little to negate the would-be  after-effects of such measures.
A country-wide lockdown may have helped prevent the spread of the virus but these efforts have posed even bigger problems for the young people. For example, the disruption in the transport and communication systems due to the lockdown has denied the youth access to health services and products such as condoms and contraceptives. Consequently,  teenage pregnancies, unsafe abortions, STIs and STDs have increased as
result.
Through our ongoing Covid19 response Awareness campaign,  we at Reach A Hand Uganda seek to address these challenges. In our campaign dubbed "MASK UP WRAP UP',  we are carrying out door to door drives in the areas of Bunga, Kitalanga Heritage Village, and Katuuso: sensitizing the masses on the importance of  observing SOPs, installing hand washing equipment, distributing hand sanitizers, sanitary pads and condoms to help young people protect themselves against STDs and unintended pregnancies during these times.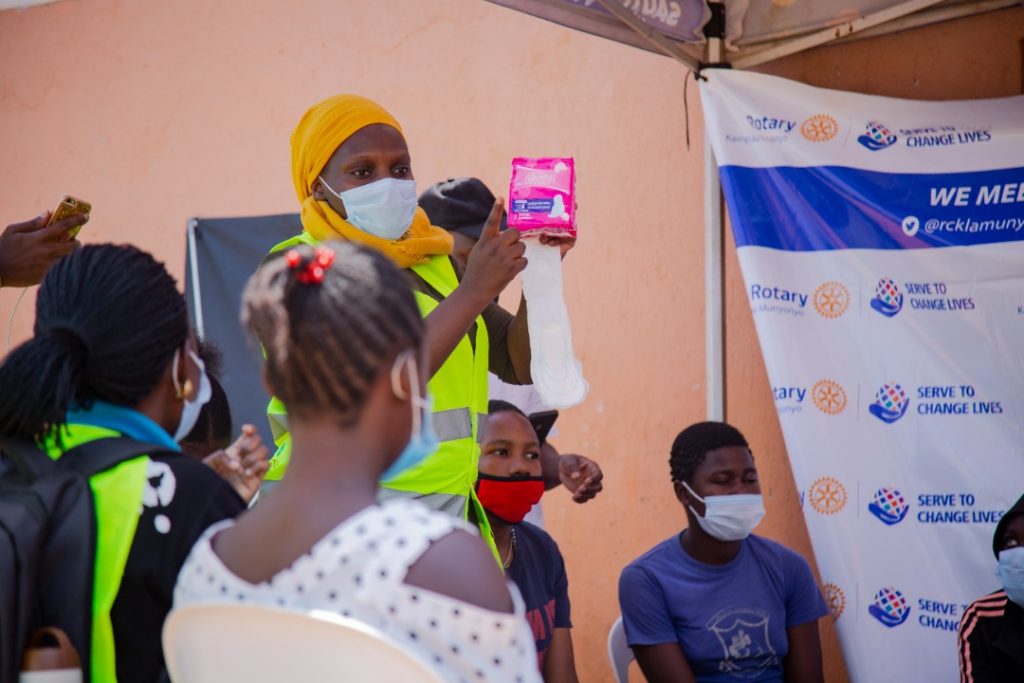 A grateful Doreen of Kitaranga Village explains that the interventions by Reach A Hand Uganda and its partners have rescued many of the young girls who had run out of sanitary pads due to lack of finances. Additionally, the menstrual sessions provided have equipped these girls with the knowledge on how to navigate this season of their lives.