According to UBOS 2020, Uganda's population pyramid is broad; implying that the majority of the population is young (under 18 years) and this is typical of a country with high fertility levels. Adolescents constitute the largest proportion of the population, as evidenced by a) a high incidence of marriage and pregnancy among adolescents, b) high maternal and child mortality, and c) high levels of coercive and violent sexual behavior, all of which are accompanied by critically poor sex and reproductive health education in schools and at home. There is also a problem with girls being widely perceived as inferior to boys and having low self-esteem, which leads to high dropout rates, marginalization in household decision making and in local and national politics, poor livelihood outcomes, and poor mental health.
Creative methodologies, according to evidence, have the potential to help those concerned with adolescent health and well-being engage with young people more effectively, understand their perspectives, and support positive behavior change. This is due to the fact that creative methodologies such as arts and music appeal to young people, making it easier for them to absorb information about sensitive topics like SRHR and services that are critical to their well-being.
As a youth-serving organization, we've used arts and music to engage a diverse audience about young people's access to SRHR services and information. This has allowed grassroots beneficiaries to talk about issues like teenage pregnancy and gender-based violence, which are usually too stigmatized for communities to connect with. We've adopted music and the arts as a means of communicating and raising awareness about sexual reproductive health and rights. In this regard, we've collaborated with our Ikons (cultural and celebrity figures) to create a number of songs focused on various SRHR areas, knowing that these will be heard and spread to all young people in various communities across the country, creating impact and shifting mindsets.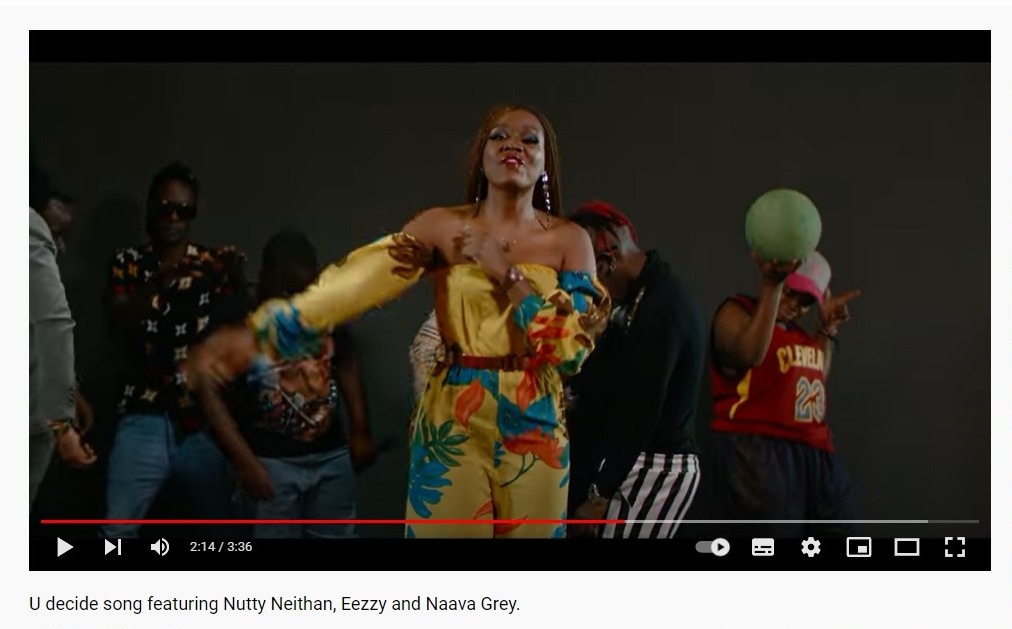 Some of the innovative methods we've devised to reach out to young people with SRHR information and services include:
1.   Kaleke Kasome Remix (Kaleke Kasome Remix – Featuring Maurice Hass, GNL Zamba, Phibi Jody, Ray Signature – YouTube)
Kaleke kasome Remix is a musical project supported by Rutgers WPF featuring Maurice Hass, GNL Zamba, Phibi Jody, Ray Signature, its focus is on sexual violence. With this project, we raise awareness about how our young girls have bright futures ahead of them and are our future generation. The song further emphasizes that women are an indispensable force in our society, and when they are supported in realizing their dreams, the nation advances. Adolescents and young women seek assistance from everyone in society in order to achieve their objectives. As a result, now is the time to invest in Uganda's girl child in order for her to achieve good health and fortune, propelling the country to greater heights.
2.  Baleke (Baleke – YouTube)
With the help of UNFPA and SIDA, an all-star song about girl child empowerment was recorded as part of this project. It features Geosteady alongside other top artists Navio, Mun*G, Nutty Neithan, Martha Smallz, and Naava Grey to raise awareness about SRHR among young people. This song also highlights that every girl is an angel with dreams that she wishes to see realized. As a result, in order to achieve her goals, the girl child must avoid any form of destruction.
3.  Your ways (YOUR WAYS [OMV] – Nyanda, GNL, Ray Signature, Irene Ntale, Big Tril, Maurice Hasa – YouTube)
We worked with artists such as Nyanda, GNL, Ray Signature, Irene Ntale, Big Tril, and Maurice Hasa on this project to encourage young people to make informed decisions. It's critical that young people figure out who they are and how to change and take charge of their lives because achieving one's goals requires a positive mindset and attitude.
4.  iKnowKati
This is an HIV awareness & prevention campaign that takes place in different districts every year in December to encourage young people to abstain, but if they can't, to engage in protected sex and to check their HIV status. Free HIV counseling and testing, condom distribution, and sharing of SRHR information are just a few of the activities that take place during this event. Finally, the day concludes with performances by various artists that spread SRHR information to young people through their songs.
The UNAIDS Global AIDS Strategy (2021-2026), which emphasizes the need to end inequalities in order to end the HIV epidemic by 2030, is the inspiration for this year's iKnow HIV/AIDS Awareness and Prevention Campaign. This strategy focuses on confronting and eradicating the numerous inequalities that continue to aid the spread of HIV/AIDS. The strategy is based on human rights, gender equality, and a community-led HIV/AIDS response. The iKnowKati campaign this year will focus on ending inequalities such as gender discrimination as a way to speed up the end of the HIV epidemic. The campaign will also encourage community dialogue in order to keep communities at the forefront of HIV response.
5. U Decide(U Decide/ Gwe Asalawo song on YouTube)
With support from the Bergstrom Foundation, we recently partnered with musicians Nutty Neithan, Mr Eezzy and Naava Grey on a song called "Gwe Asalawo" loosely translated as "You Decide" whose emphasis lies in raising self-consciousness as a way of encouraging behavioural change in the areas of Sexual reproductive health choices among other life choices. The song urges young people to carefully consider the pros and cons of their current choices within the perspective of their future
Written by Akullu Lynn Tasha