Women are the key to economic and societal prosperity and to advancing a country's development. How can a nation thrive when half of their population is consistently oppressed and deprived of resources for success?
In Uganda, one of the main plights barring the girl child from success is lack of access to sexual reproductive health rights (SRHR) and family planning (FP) services and resources. Over 60% of sexually active adolescent girls aged 15-19 in Uganda have an unmet need for modern contraception. As a result, the nation's teen pregnancy rate is 25%, one of the highest in the Sub-Saharan African region; one in three women aged 20-24 gave birth before the age of 18. About half of all pregnancies in the 15-19 year old female population are unintended, a further 88% of which are among girls with an unmet need for FP resources (Guttmacher Institute, 2018).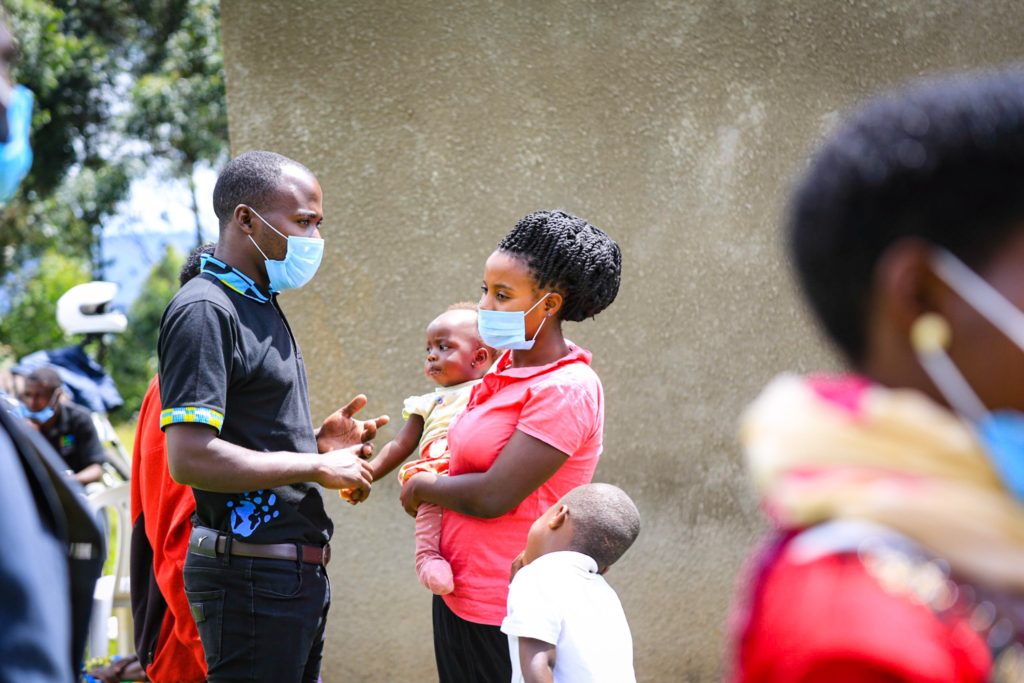 The consequences of unintended adolescent pregnancies are immense. Complications from at-home abortions, pregnancy, and childbirth are a leading cause of poor health and preventable death for this population. Unable to support a child and fearing the financial and stigmatizing consequences of a hospital visit, many young girls attempt to perform their own abortions using herbs, hooks, chemicals, and detergents, yet oftentimes end up in the hospital anyway with complications. Twenty-four percent of females aged 15-24 have had an abortion (IRIN, 2014).
Ugandan law requires girls to withdraw from school at three months of pregnancy, until six months after giving birth. Already, these girls lose thirteen months of education. Unfortunately, even after this leave, many drop out of school entirely, as they often face great stigma from community members, peers, and educators. Some schools even expel girls who become pregnant, viewing them as negative influences on other students. The financial toll of caring for a child, as well as the lack of other caretakers for the child, also hinders girls from returning to education. An overwhelming 59% of school dropouts in adolescent girls are due to pregnancy (Uganda's Ministry of Education and Sports, 2012).
Investing in youth FP and SRHR will have dramatic impacts on health outcomes, as proactive preventative measures are always more efficient and effective than retroactive treatment measures. Addressing all unmet contraceptive needs for adolescents will reduce unintended pregnancies by 72%, from 214,000 to 60,000 per year. This will also lead to reduction of unplanned births from 117,000 to 33,000 per year, and abortions from 67,000 to 19,000 per year. Adolescent maternal deaths would also decrease by 35% from 620 per year to 400 per year (Guttmacher Institute, 2018).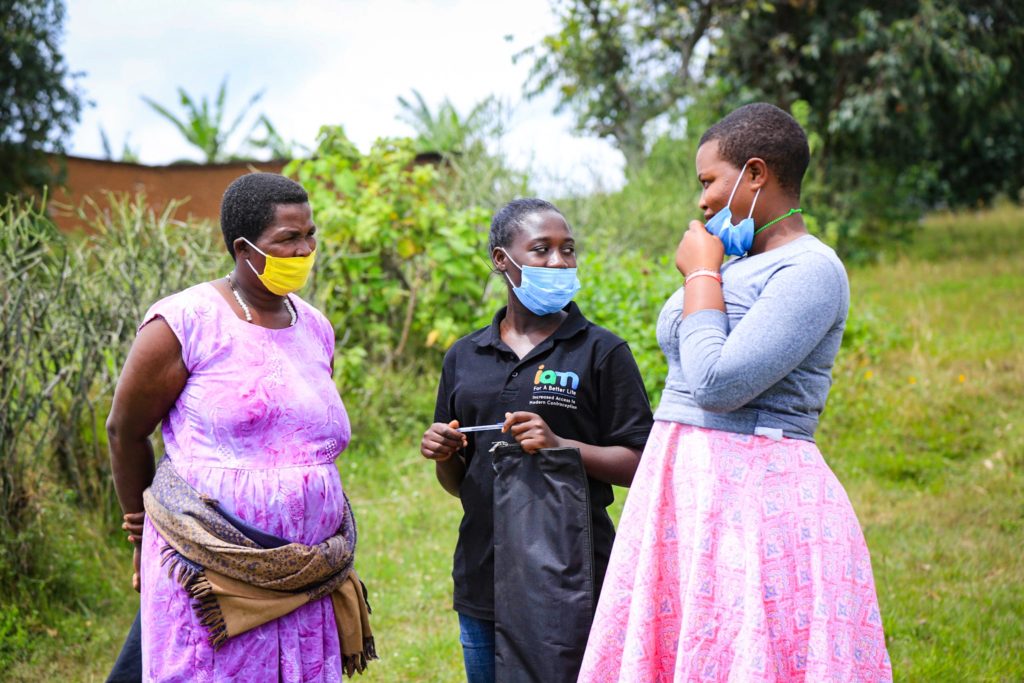 Funding poses a major barrier to achieving SRHR and FP goals. The allocations for FP in the national 2017/2018 health budget were only 10% of the funds necessary to effectively implement FP initiatives, and comprised less than 0.5% of the total health budget (PAI, 2018). However, investing in FP would reduce the costs needed for other aspects of healthcare. Preventing pregnancy costs far less than caring for an unintended pregnancy, childbirth, and abortion; every Shs. 1000 spent on contraceptives for adolescents would reduce spending on maternal and newborn health by Shs. 2500 — a 150% return on the investment. Fully addressing the need for FP is estimated to reduce pregnancy-related costs by Shs. 150 billion (Guttmacher Institute, 2018).
Unfortunately, the country is not heading in the right direction, as the National Budget allocation to health overall is declining. From 2020/2021 to 2021/2022, there was a 9.3% reduction in funds, from Shs. 2.781 trillion to Shs. 2.523 trillion.
According to Dr. Charles Kiggundu, an OB-GYN at Kawempe National Referral Hospital, the COVID-19 pandemic is expected to have increased the teenage pregnancy rate in Uganda by 25-30%. There is an urgent need to provide these girls with SRHR and FP resources, services, education, and support, in order to empower them to succeed in their education and careers. This requires an increase in budget allocations for FP. Furthermore, implementing programs to facilitate young mothers' transition back to school and ensure they can catch up in their education after a pregnancy will also be crucial in the effort to uplift girls and women in Uganda.
Women are an indispensable force in our society. When a woman is able to pursue education and opportunities for income, she invests in herself and her family, buying high-quality food, healthcare, housing, and education for her children, which perpetuates a cycle of success and alleviates poverty. With a 10% increase in girls' education, a country experiences, on average, a 3% increase in GDP (USAID 2018). Women's increased participation and leadership in private sector corporations results in economic diversification and growth, augmented productivity, and greater innovation. Women in political leadership change the way funds and resources are spent, advancing efforts for human rights, climate change, healthcare, education, etc. through contributing unique perspectives and leadership styles that are empathetic, open, inclusive, and collaborative.
Without women's empowerment, it is difficult for the nation to move forward. It is time to invest in Uganda's girl child so that she can find good health and fortune, and bring the entire country to greater heights.