On 3rd December 2021, we joined the rest of the world to celebrate the International Day of Persons with disabilities.[#IDPWD] under the theme: "Leadership and participation of persons with disabilities toward an inclusive, accessible and sustainable post-COVID-19 world." One of the core values of Reach a Hand Uganda is the inclusivity of persons with disabilities at all levels and in all aspects of life. This is seen through our programming,      Sauti Canvas, and different projects like the Make 12.4% work project that is funded by Light For the World.
The Covid-19 pandemic highlighted the widening and depth of imbalances in modern societies around the world. Most of us, I believe, have seen that the most vulnerable people are increasingly confronted with enormous barriers and challenges to fundamental services and opportunities that are meant to be available to everyone, regardless of background or disability. According to the United Nations, people with disabilities are the world's largest and most disadvantaged group, emphasizing the importance of enforcing rules that ensure that no one is left behind.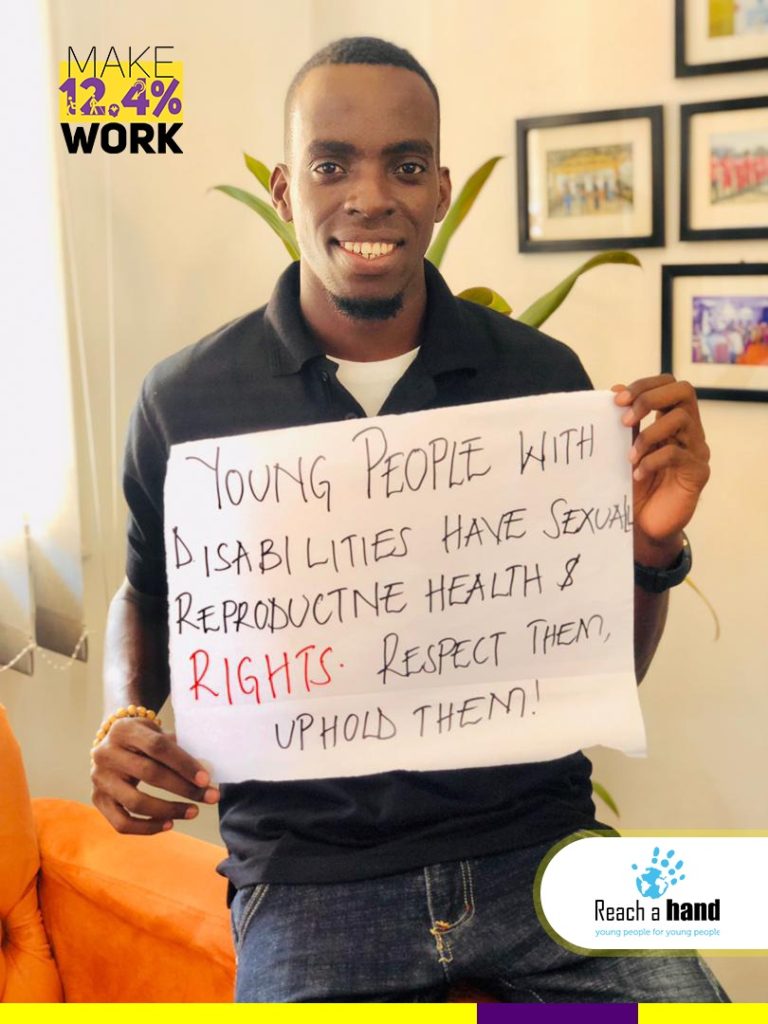 Reach a Hand Uganda is a disability-inclusive organization dedicated to ensuring that young people with disabilities have greater opportunities to explore their talents and expand their abilities. We believe that an informed generation takes the best decisions, which is why, via the peer educators Academy, we invest in empowering young people including those with disabilities about their Sexual reproductive health and rights [SRHR].
This year's theme emphasizes including persons with disabilities for a sustainable post COVID19 era. We will witness a more inclusive world if we keep these advancements in mind.
Written By Charity Kiwumulo.